2020 New Year Sale — $200 Off Your Next Scrum Course!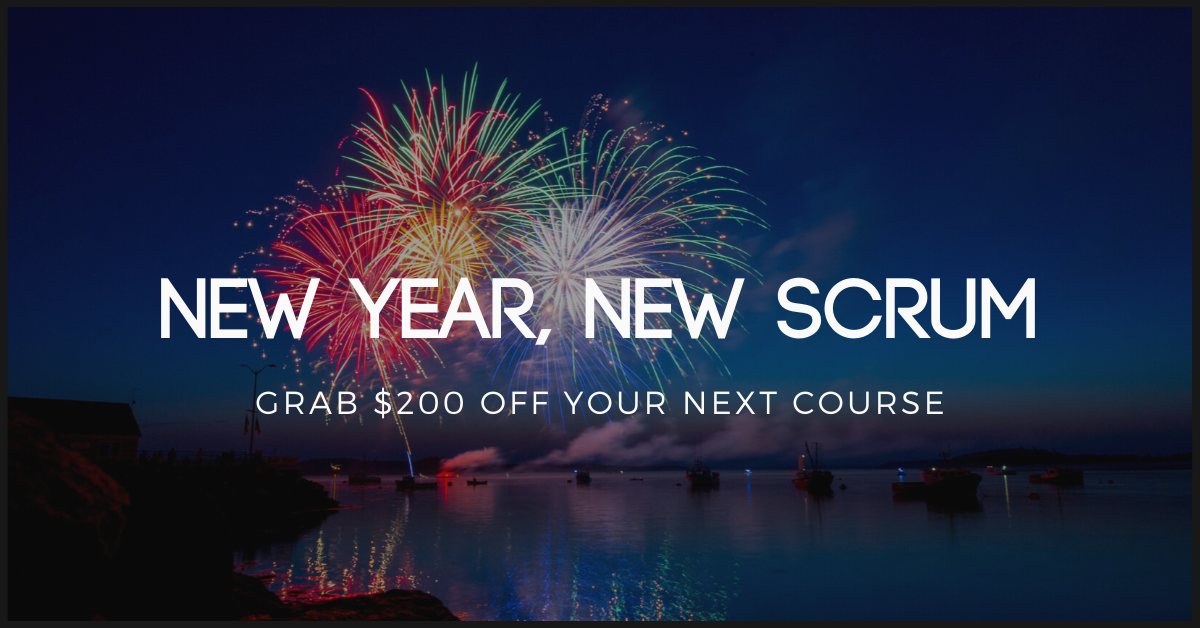 Celebrate the new year of Lean-Agile-Scrum by taking $200 off any one of our future Scrum courses (1 discount per person, applies only to 2-day courses or more.). But don't delay: You must purchase by midnight on Tuesday, January 7.
Rules:
Only one discount per person for one of our upcoming Scrum courses.
Only one discount per course per person (just to be clear). (e.g., you cannot use two promo codes for one course)
Only one discount per person.
Not retroactive.
Discount can be applied to any course in 2020.
Does not apply to in-house courses.
For U.S. Courses
Use the following promo code when checking out on our website: NEWYEAR2020
If you have a complex situation, please contact us.
For Canada Courses 
Email info@leanagiletraining.com or call 704-376-8881 to get this special offer.
REMEMBER:
This offer is valid only until 12 a.m. ET on Tuesday, January 7.
You must complete payment by this time.